Six 6 Person Indoor Outdoor Hot Tub Whirlpool Spa Tub 5 Seats + 1 Lounger Balboa Upgrade 3HP Hydro Pump CABO
$ 6,995.00

Save $ 3,000.00
---
---
SIX (6) PERSON INDOOR / OUTDOOR HOT TUB / SPA 5 SEATS + 1 LOUNGER - BALBOA UPGRADE (CABO)
>>> NEW IN BOX! FULLY LOADED WITH FULL COLOR LED LIGHTING, POP UP WATER LED FOUNTAINS, ILLUMINATED DRINK HOLDER, BALBOA SYSTEM UPGRADE, HIGHEST QUALITY USA ARISTECH WHITE MARBLE SHELL, UPGRADED 5.5KW HEATER, BUILT-IN OZONE WATER SANITATION, UPGRADED POWERFUL 3HP HYDROTHERAPY WATER PUMP, FULL SHELL + SIDE PANEL INSULATION, AND MORE!
*** FOR A LIMITED TIME WE WILL INCLUDE THE MATCHING STAIRS + INSULATED HARD TOP COVER AT NO ADDITIONAL COST.
*** THESE ARE IN STOCK NO WAITING. MANY OTHER COMPANIES WILL MAKE YOU WAIT 3 TO 6 MONTHS+ FOR THESE TO BE MADE.  OURS ARE AVAILABLE FOR SAME DAY PICKUP IN SAN DIEGO, CA AREA WAREHOUSE.  WE OFFER LOCAL DELIVERY IN AS FAST AS A DAY OR TWO AT NO CHARGE BY CURBSIDE DELIVERY.
REGULARLY $9995, ON SALE THIS WEEK @ $6995! --->> ONLINE SPECIAL THIS WEEK - WE OFFER AT NO ADDITIONAL CHARGE CURBSIDE DELIVERY WITHIN SAN DIEGO, CA AREAS. IN MOST CASES, DELIVERY WILL BE WITHIN A COUPLE DAYS! IF BACKYARD DELIVERY IS NEEDED WE PARTNER WITH SEVERAL SPA MOVING COMPANIES TO GET YOU A LOW RATE ON BACKYARD DELIVERY (GENERALLY $350-400)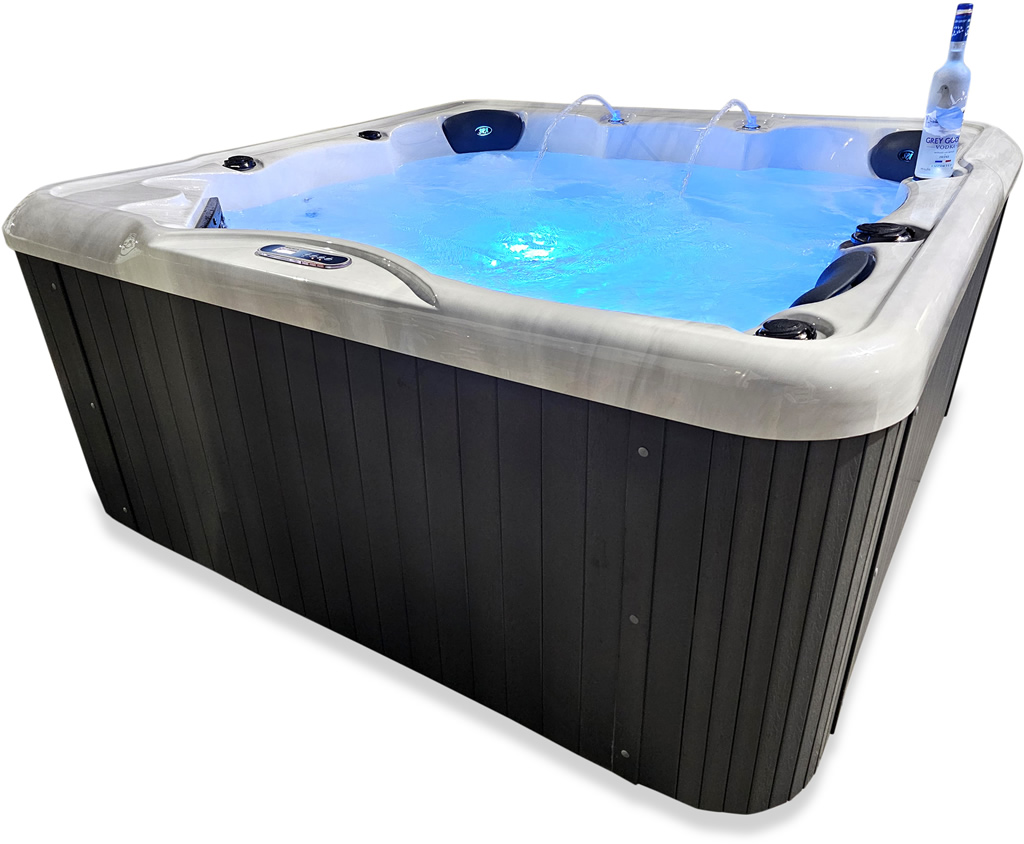 100% Factory Sealed New In Box!
Model SDI121 (CABO) 6 Person Spa w/ White Marble Shell + Gray Side Panels.
Large 6 Person Size - 5 Seats + 1 Lounger
Balboa System Upgrade - Balboa is the highest quality manufacturer of spa components. Unlike others which use "proprietary" brands that make it impossible to find new components, Balboa is the industry standard and widely available to find parts. Ask any spa tech and they will tell you about Balboa quality. (Not to mention their office is in Southern California)
Balboa Brand 5.5KW Heating System - Heats fast and very reliable heating system.
Powerful 3HP Hydrotherapy Water Pump! (2 Speed)
Built-In Ozone Water Sanitation System.
Built-In Dual Filter Filtration System - Filters twice as fast!
Full Color LED Lighting System - 1 x Big LED Underwater Light, 9 x Underwater Perimeter Lights, 3 x Illuminated Headrests, 1 x Illuminated Drink Holder, and 2 x LED Water Fountains!
Includes 2 Air Control Valves, Diverter Valve, Waterfall + Fountain Valve, 44 Jets, and 2 Fountains!
44 Hydro-Therapy Jets: 33 x 2" Water Therapy Jets, 5 x 3.5" Rotating Jets, 1 x 5" Rotating Jet, 1 x 5" Water Therapy Jet, 1 x 3.5" Surf Jet, and 3 x 3.5" Water Therapy Jets!
Stairs + Insulated Hard Top Cover Included Free!
Modern Gray Color Side Panel Covers with Matching Hard Top Cover + Stairs!
Insulated Acrylic Shell + Insulated Side Panels
Stainless Steel Frame
Hard Acrylic Bottom Base - Sealed to prevent critters from coming in from underneath!
Overall Measurements: 79" x 79" x 36" (36" Height not including the insulated cover, that will be another 5" or so)
Input Power 220-240V / 7800W. Will pull 32.5A at 240V or 35.5A at 220V. 50A Breaker is recommended, although a 40A should work with a short cord and 240V service.
Dry Weight: 700lbs
Water Capacity: 259 Gallons
Full 3 Year Warranty Frame + 1 Year Warranty Electronic Components Included.
ADDITIONAL PHOTOS: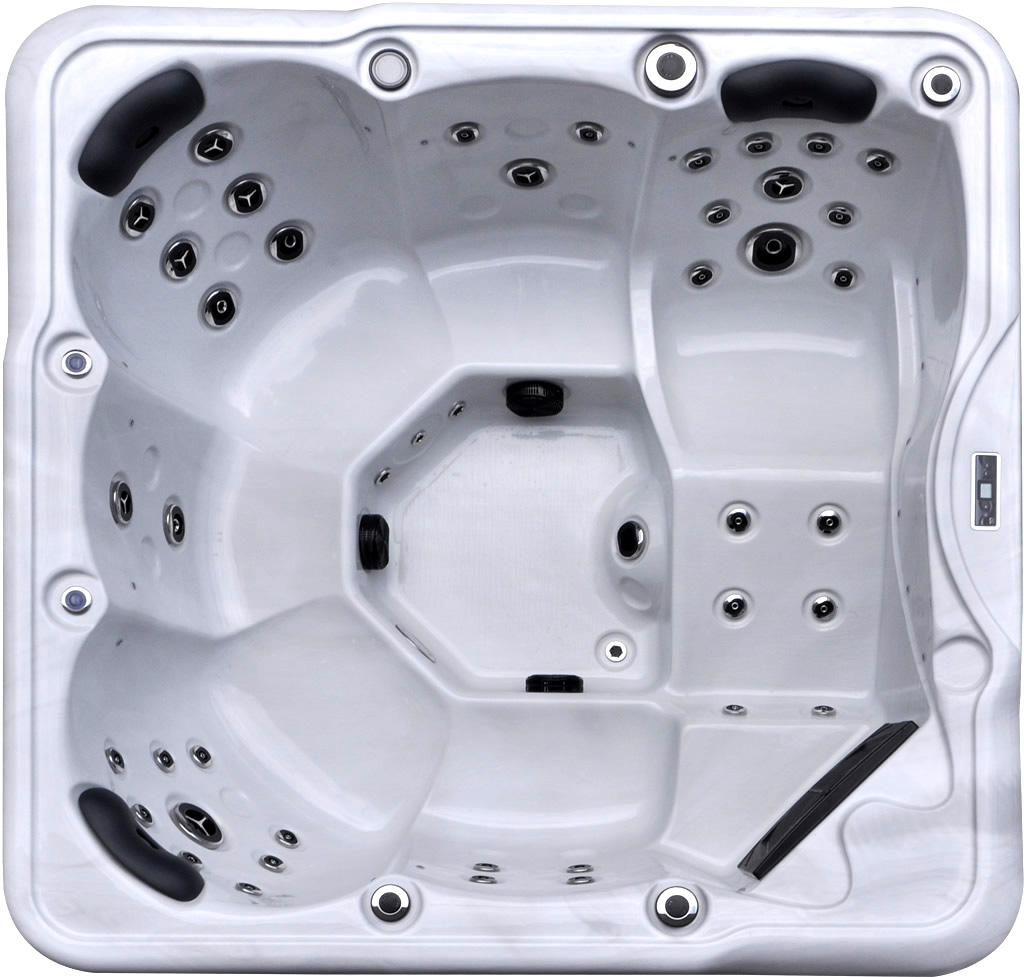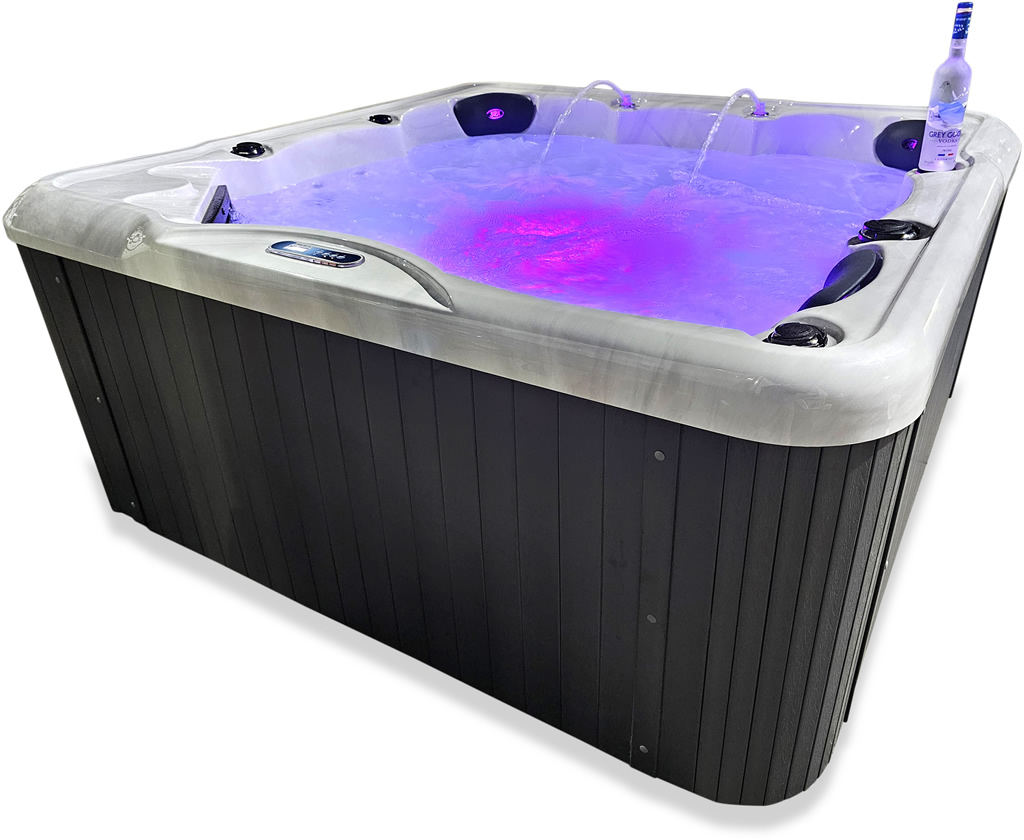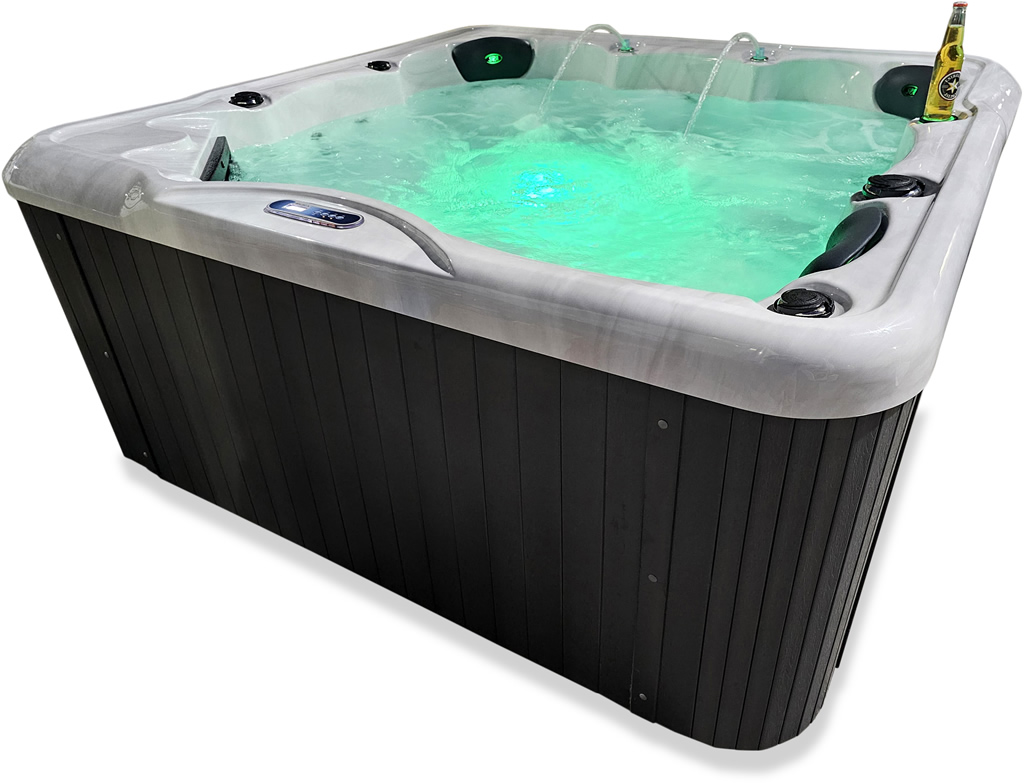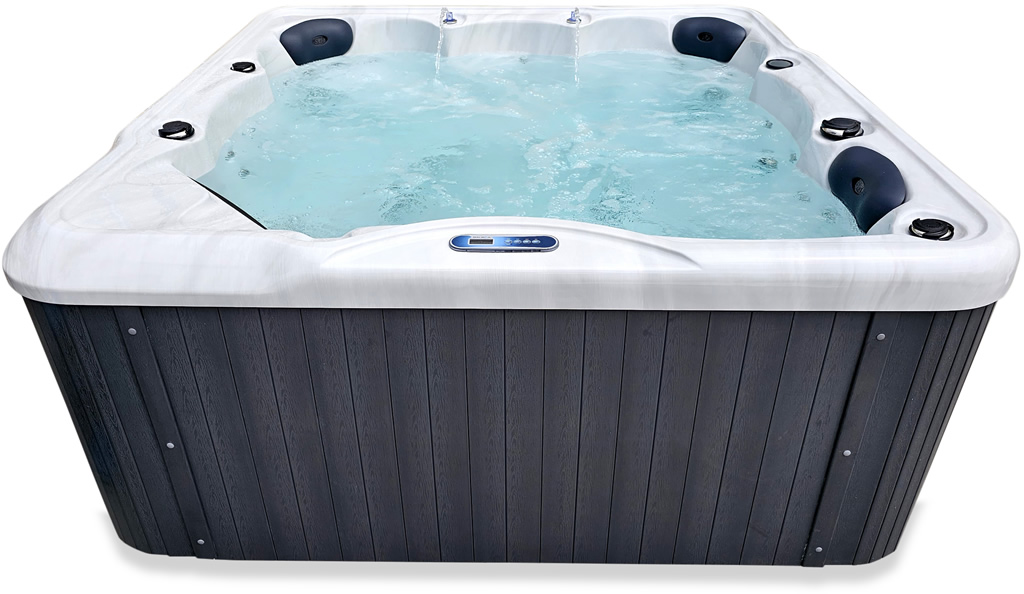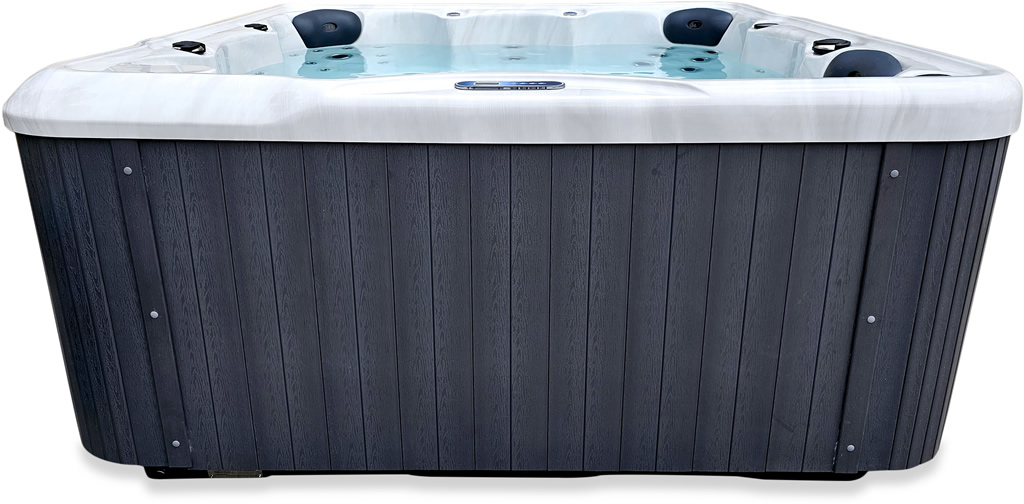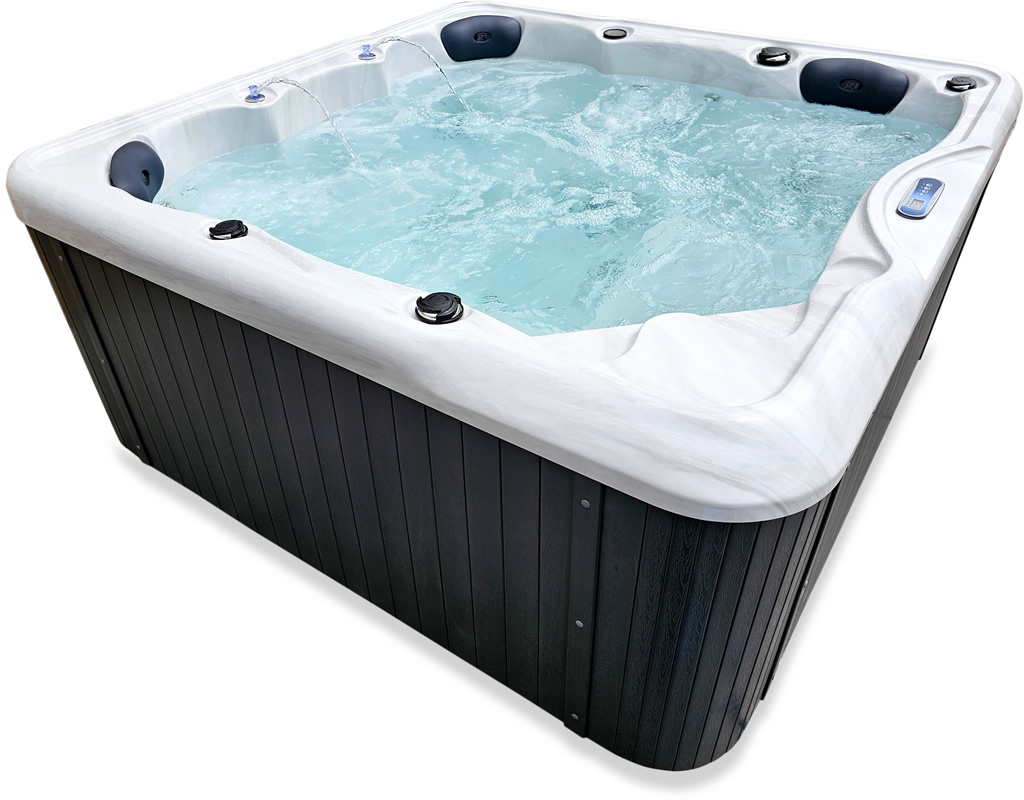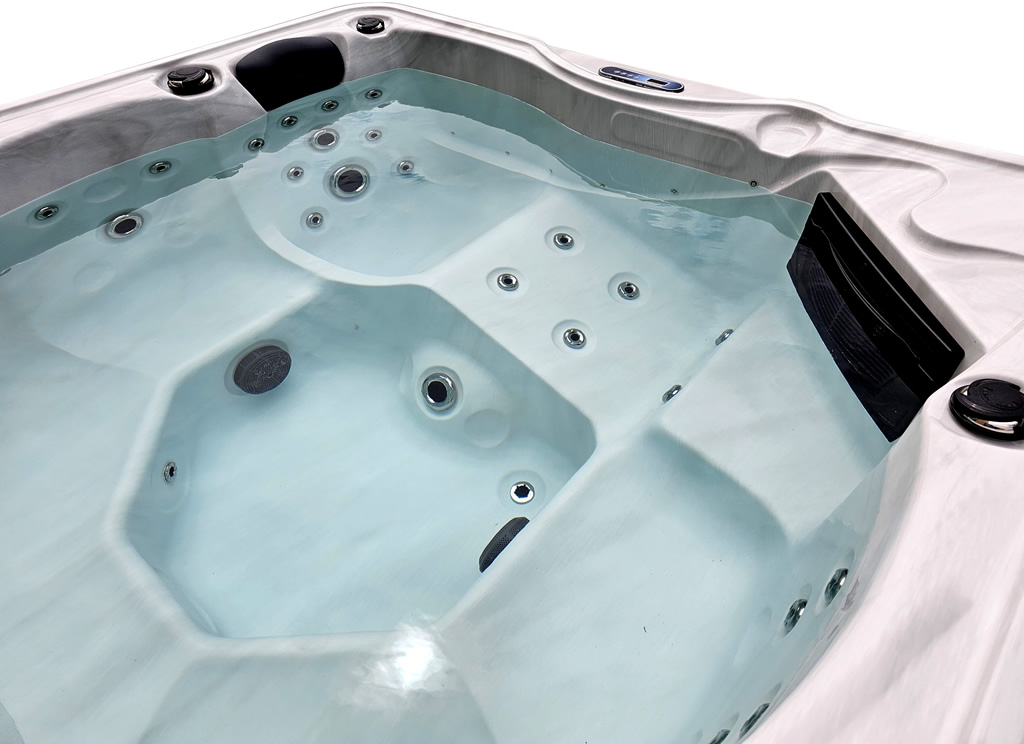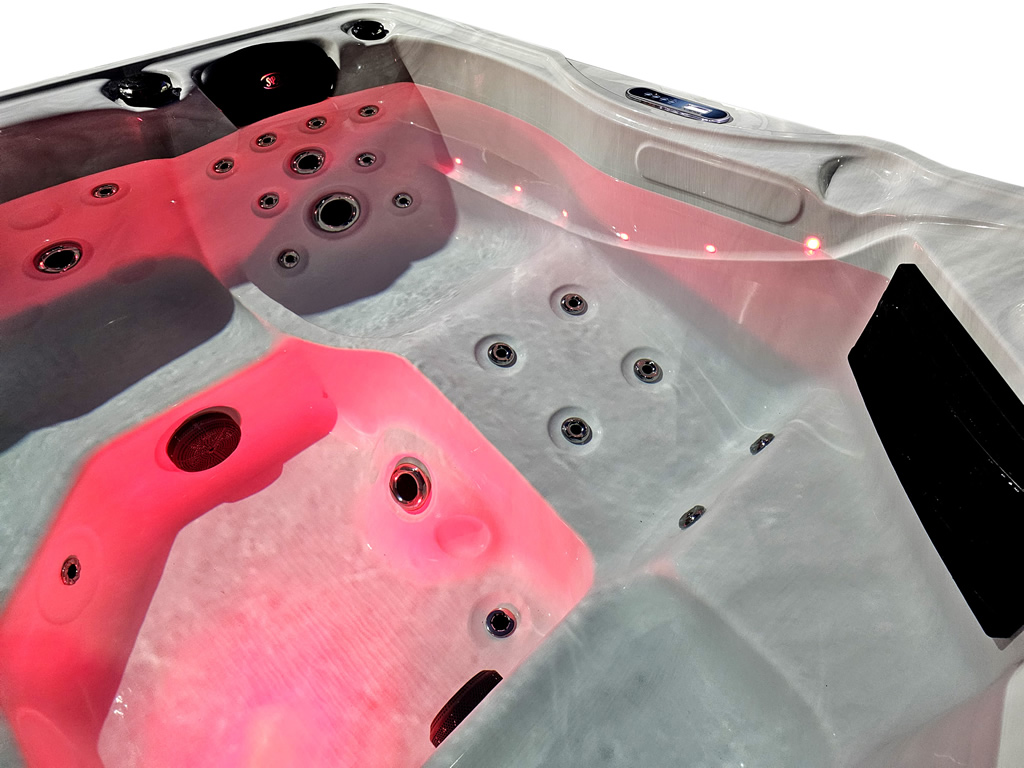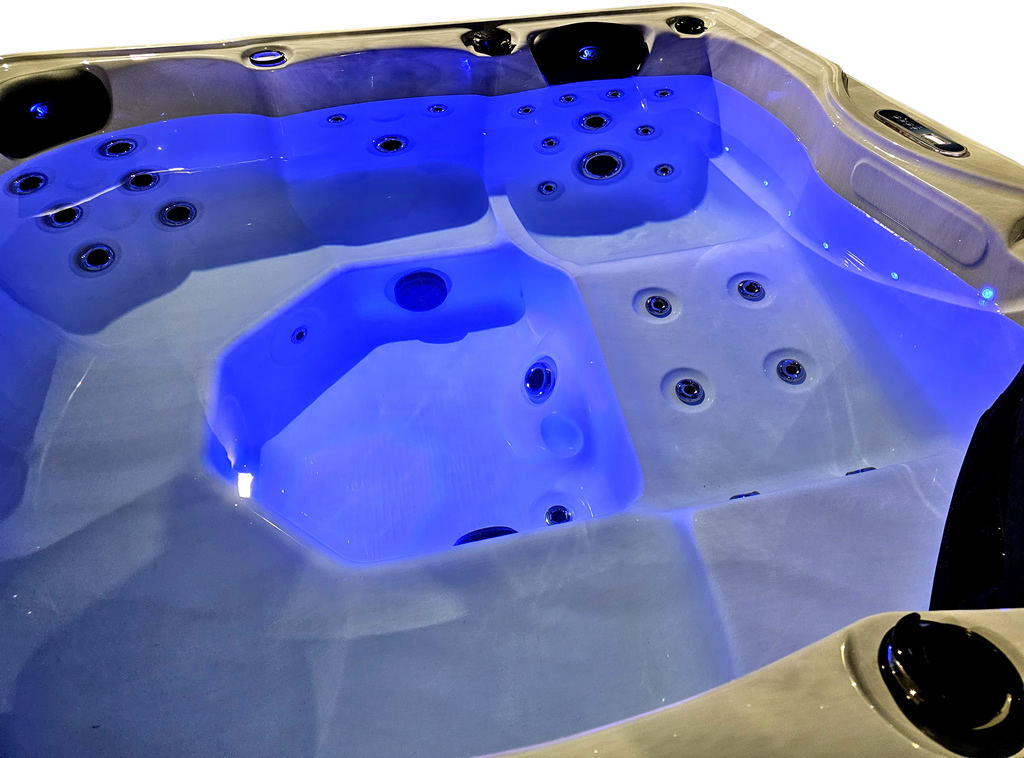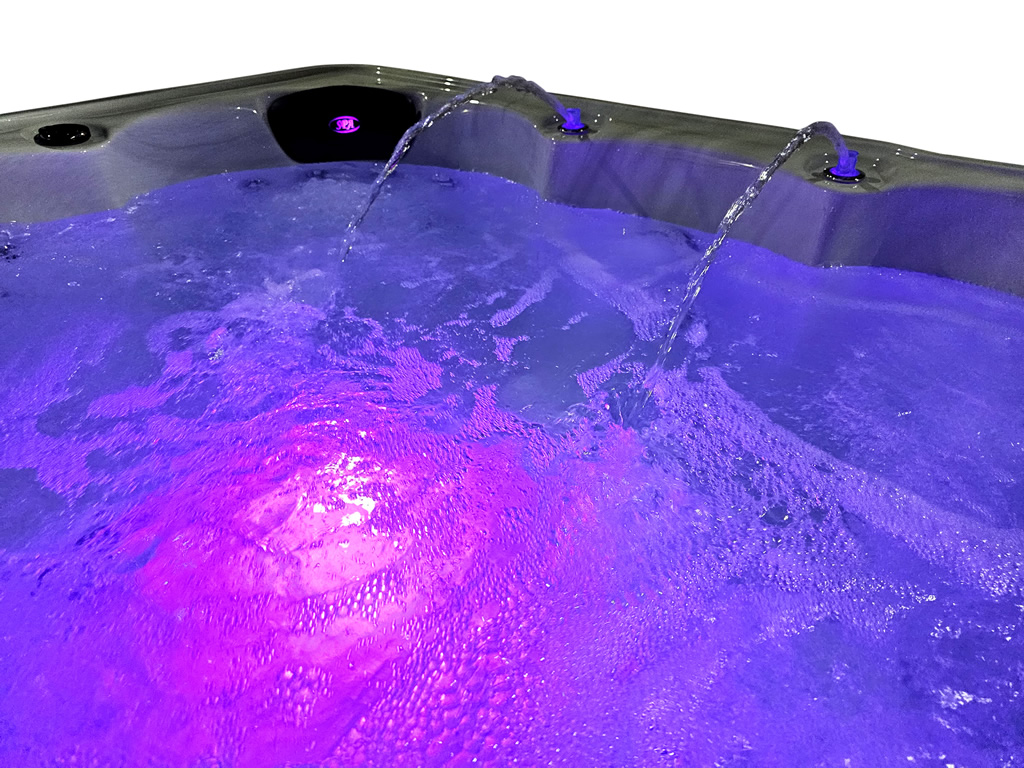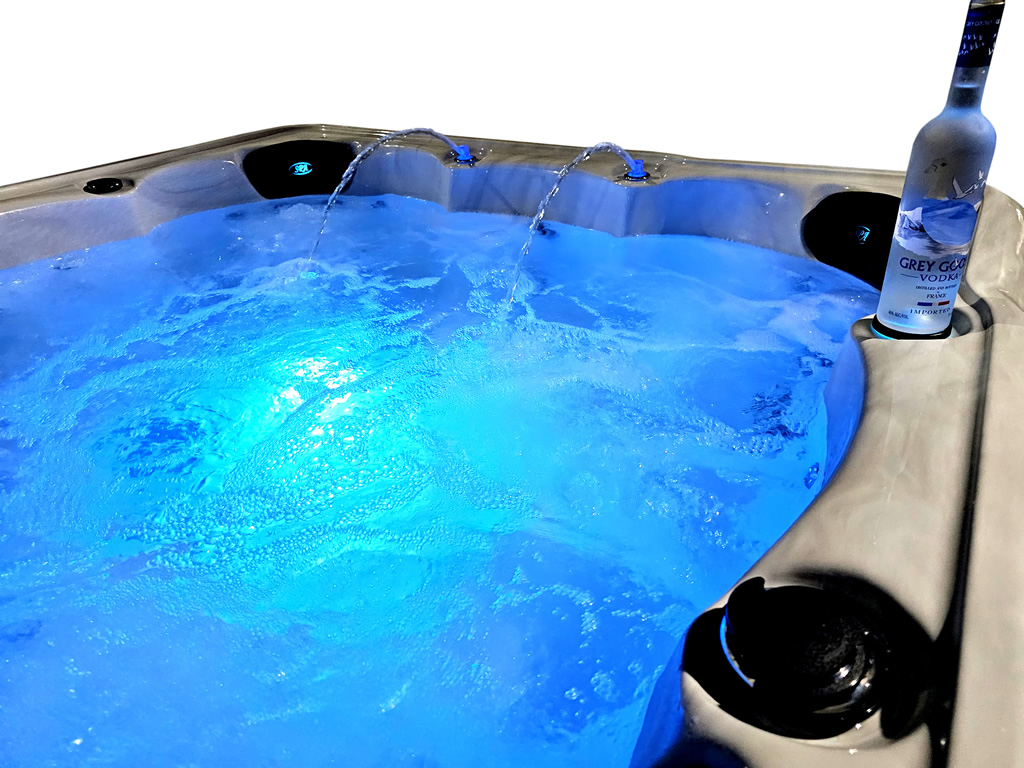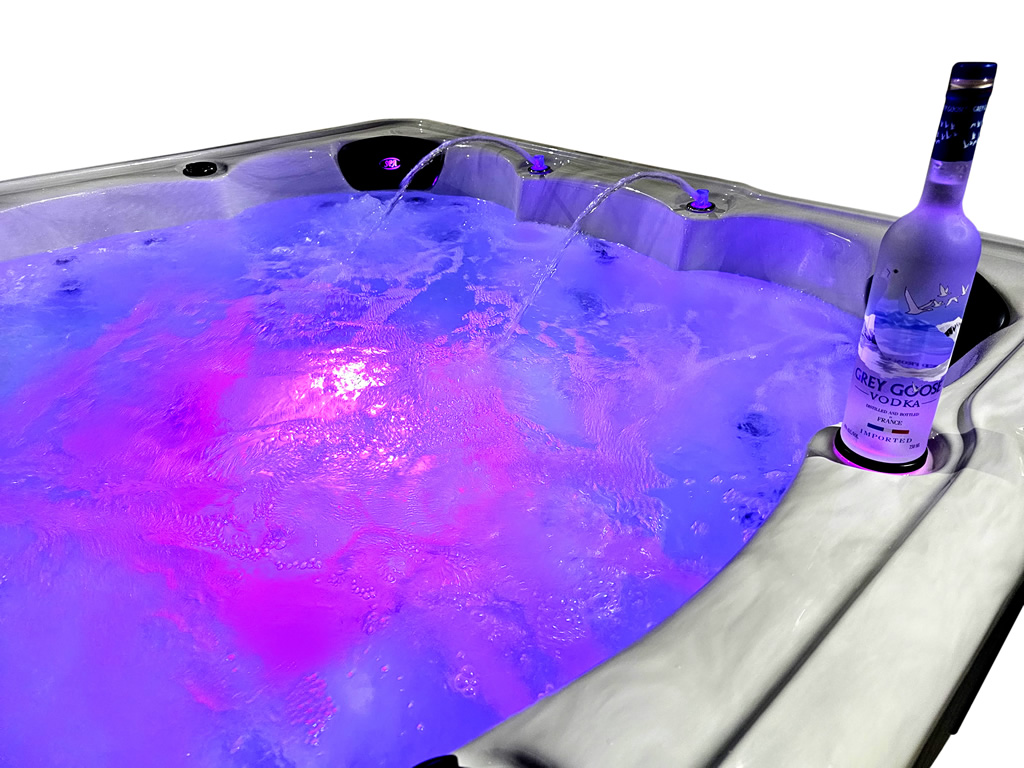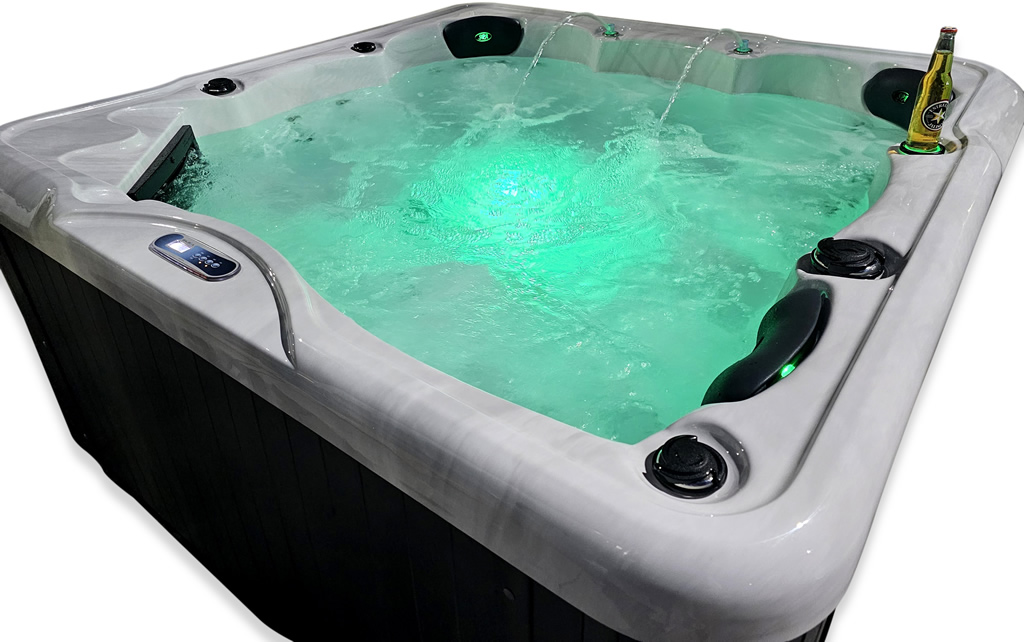 ---
We Also Recommend
---