1/2 Person Indoor Traditional Wet / Dry Swedish Steam Sauna SPA Harvia 6KW 200F Canadian Red Cedar Wood
$ 4,295.00

Save $ 1,000.00
---
---

1/2 Person Indoor Traditional Wet / Dry Swedish Steam Sauna SPA Harvia 6KW Heater Upgrade

** IN STOCK. ON SALE AT $4295 + FREE MAINLAND USA SHIPPING (Mainland USA Only Please)

HARVIA POWERFUL 6KW HEATER TO REACH UP TO 200 DEGREES FAST!
STAR LED FULL COLOR CHROMATHERAPY LIGHTING
MADE WITH CANADIAN RED CEDAR WOOD
UPGRADED BLUETOOTH EQUIPPED DIGITAL CONTROL PANEL
BUILT IN SOUND SYSTEM (BLUETOOTH)
MARBLE ROCK BACKSPLASH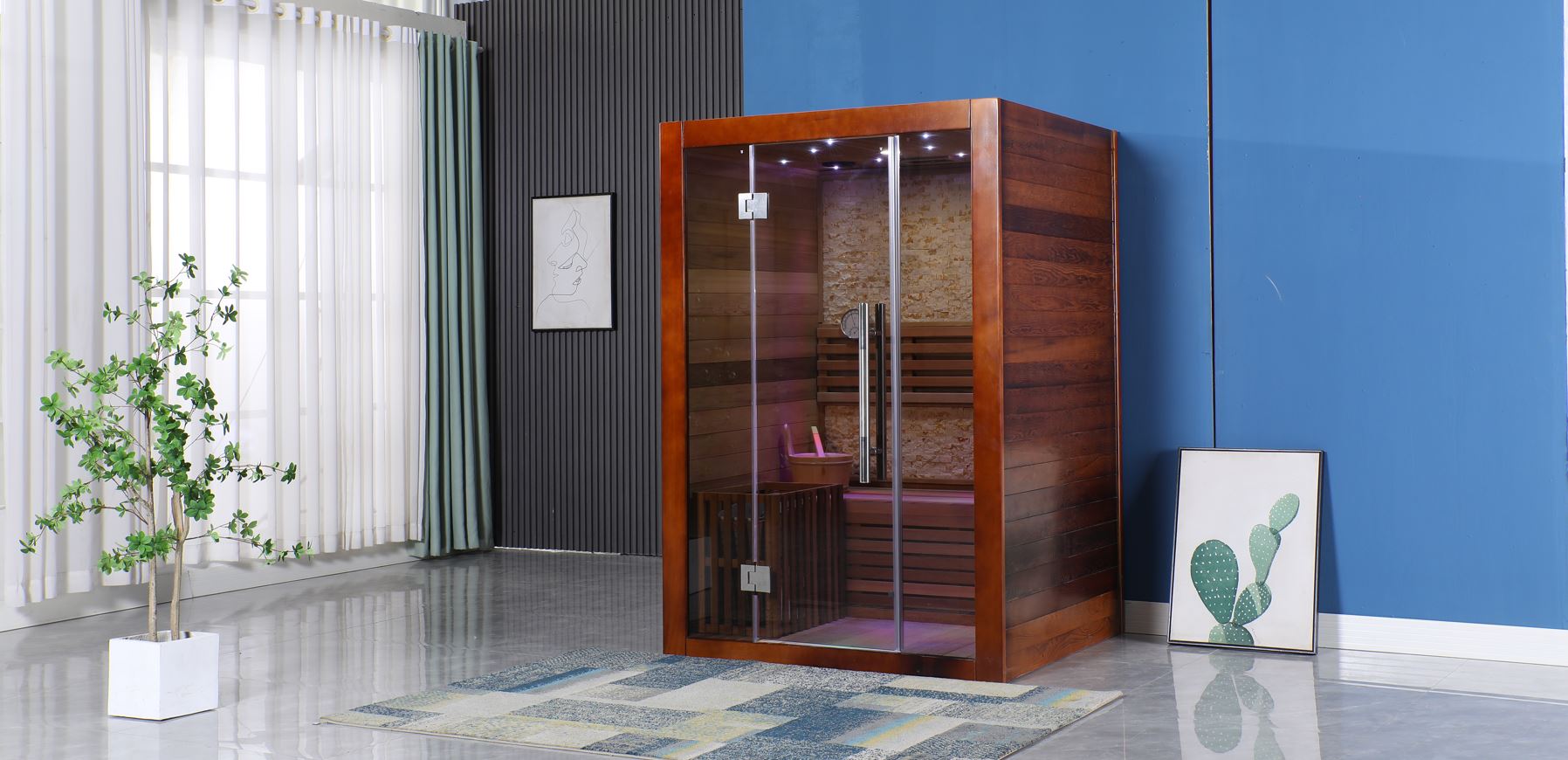 100% New In Box! An excellent addition to your home gym! Why go to the gym to use their sauna when you can use your own from the comfort of your own home! This is the flagship model sauna made with high quality Canadian Red Cedar Wood, Thick Heavy Duty Tempered Glass Front, Stainless Steel Hinges / Handle, Harvia 6,000 Watt Powerful Wet Dry Heater, and Touch Screen Bluetooth Control System with Built In Sound System! These take 6 months + to fabricate and unlike other dealers which make you wait, we order them in advance and sell them IN STOCK. All orders ship within 1-2 business days from San Diego, CA area warehouse. Local pickup is available as well. We will provide a tracking # once your order ships, and most deliveries are within 6-10 business days.

SPECIFICATIONS:
-Powerful Harvia 6KW Heater Included - Will reach 200F Temps fast!
-Upgraded Canadian Red Cedar Wood
-Built In Full Color RGB Chromatherapy Star LED Ceiling Lights w/ Remote (Solid color or color changing)
-Built In Center White LED Light
-Built In Bluetooth Sound System (Easily connect using your phone or another bluetooth device)
-Overall Outside Measurements: 51.25" Wide x 47.5" Deep (50" with door handle) x 75" Height
-Inside Measurements: 47" Wide x 44" Deep x 68" Height
-Bench Size: 47" Wide x 20" Deep
-High Quality Upgraded Stainless Steel Door Hinges and Door Handle
-Built In Top Vent
-Built In Back Rests
-Seats 2 small or 1 large adult. Upgraded 47.5" Deep model so it will have more foot room than many other models on the market which are 42 to 45" Deep.
-Net / Gross Weight: ~500lbs. For shipping it will be professionally crated in a wooden crate and around 600-700lbs.
-Input Power: 220-240v, 60Hz, 40 Amp Breaker Required. This will pull about 26 to 28 Amps however a 40A breaker will be needed.
-Indoor Use Only
-This ships New In Box. Assembly will be required. The panels simply latch together.
-New in box with 5 year structural + 1 year electrical warranty included.
ADDITIONAL PHOTOS: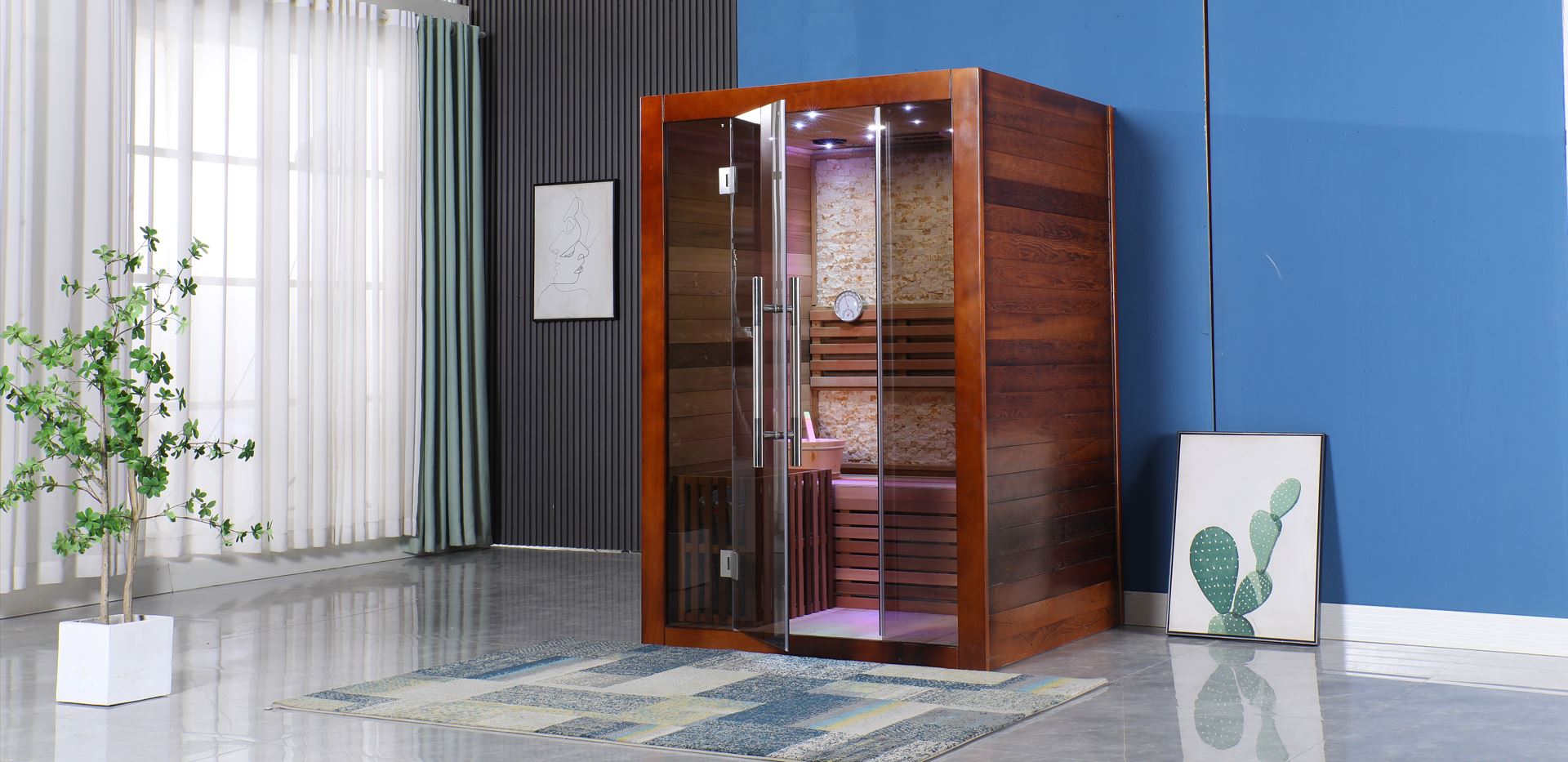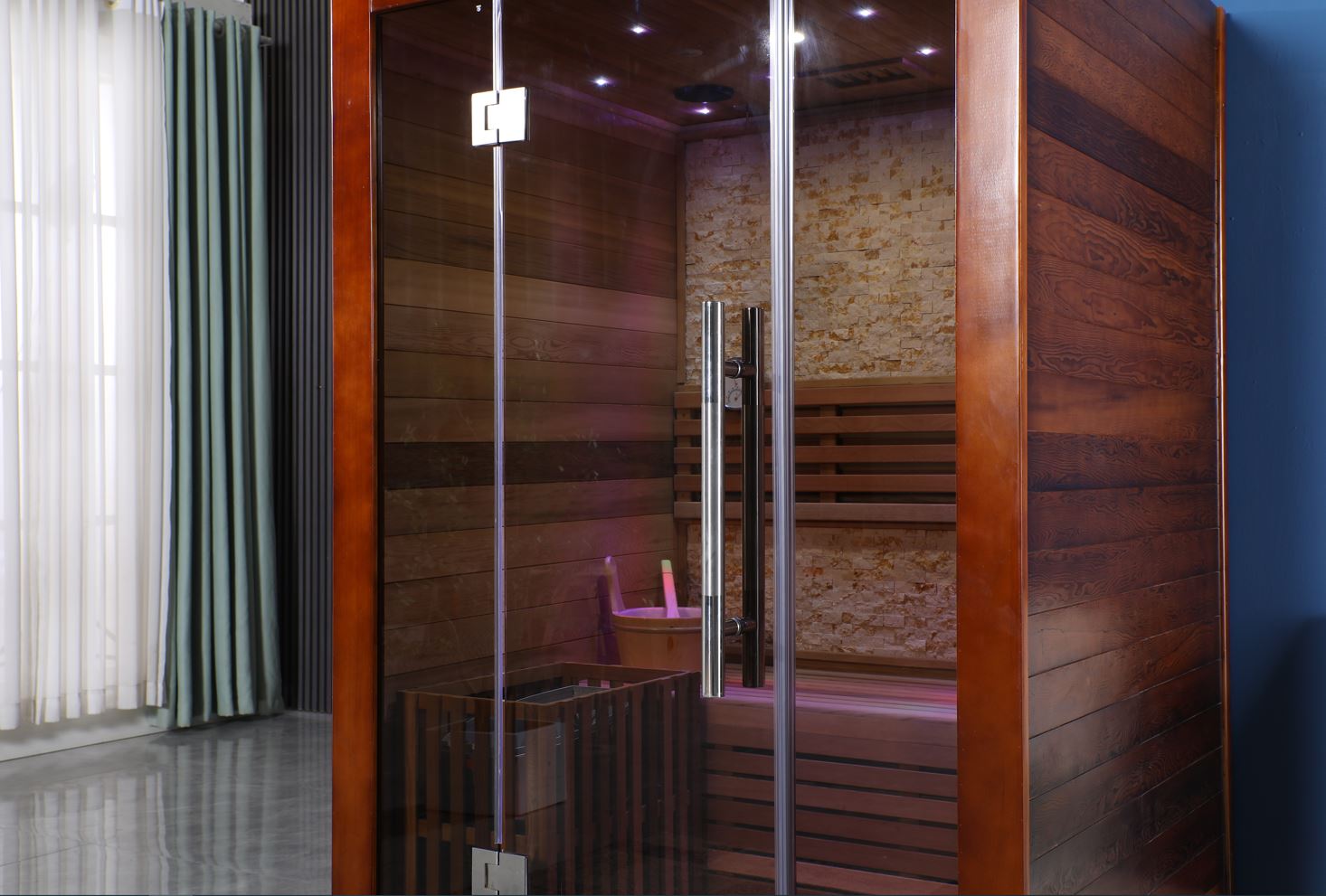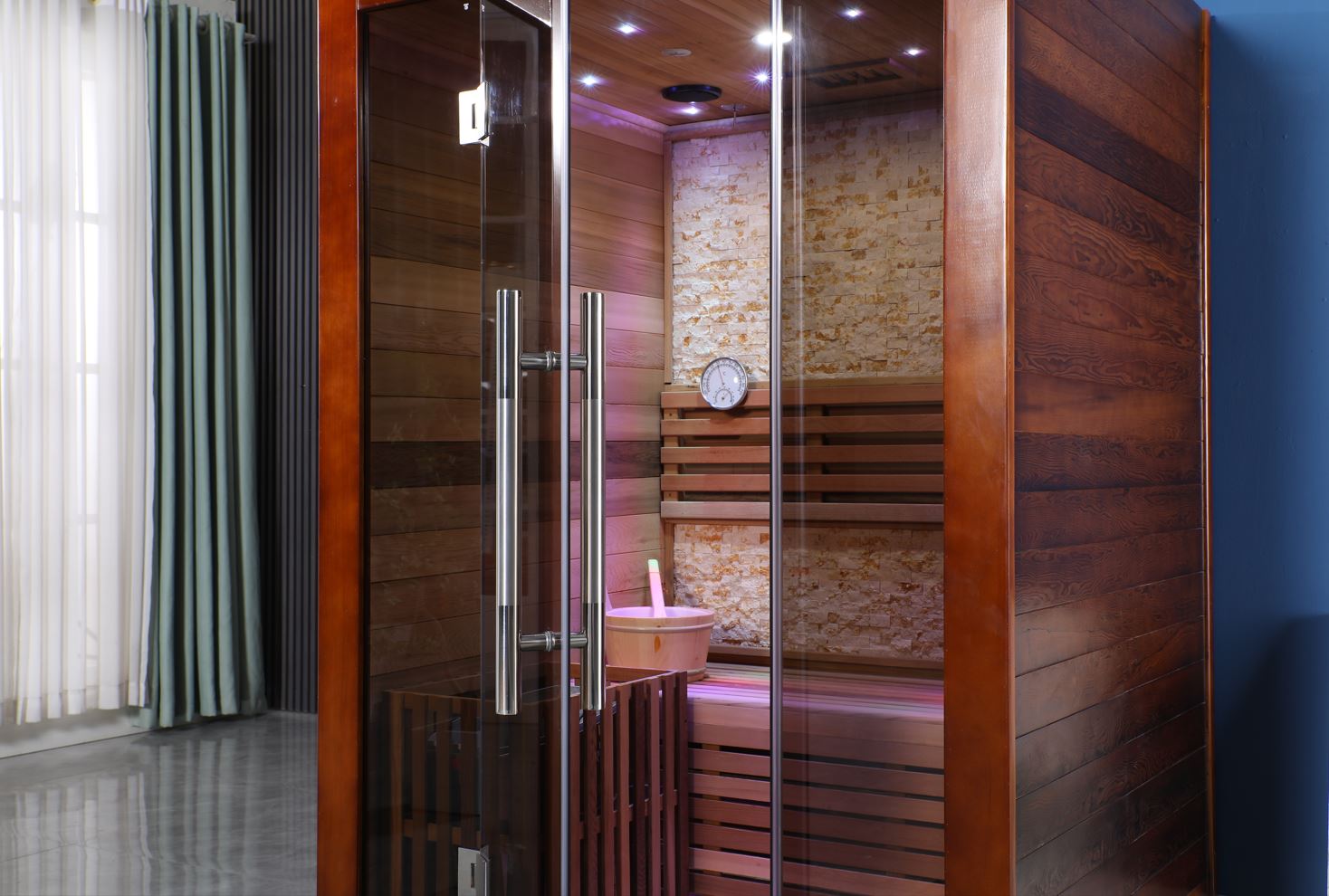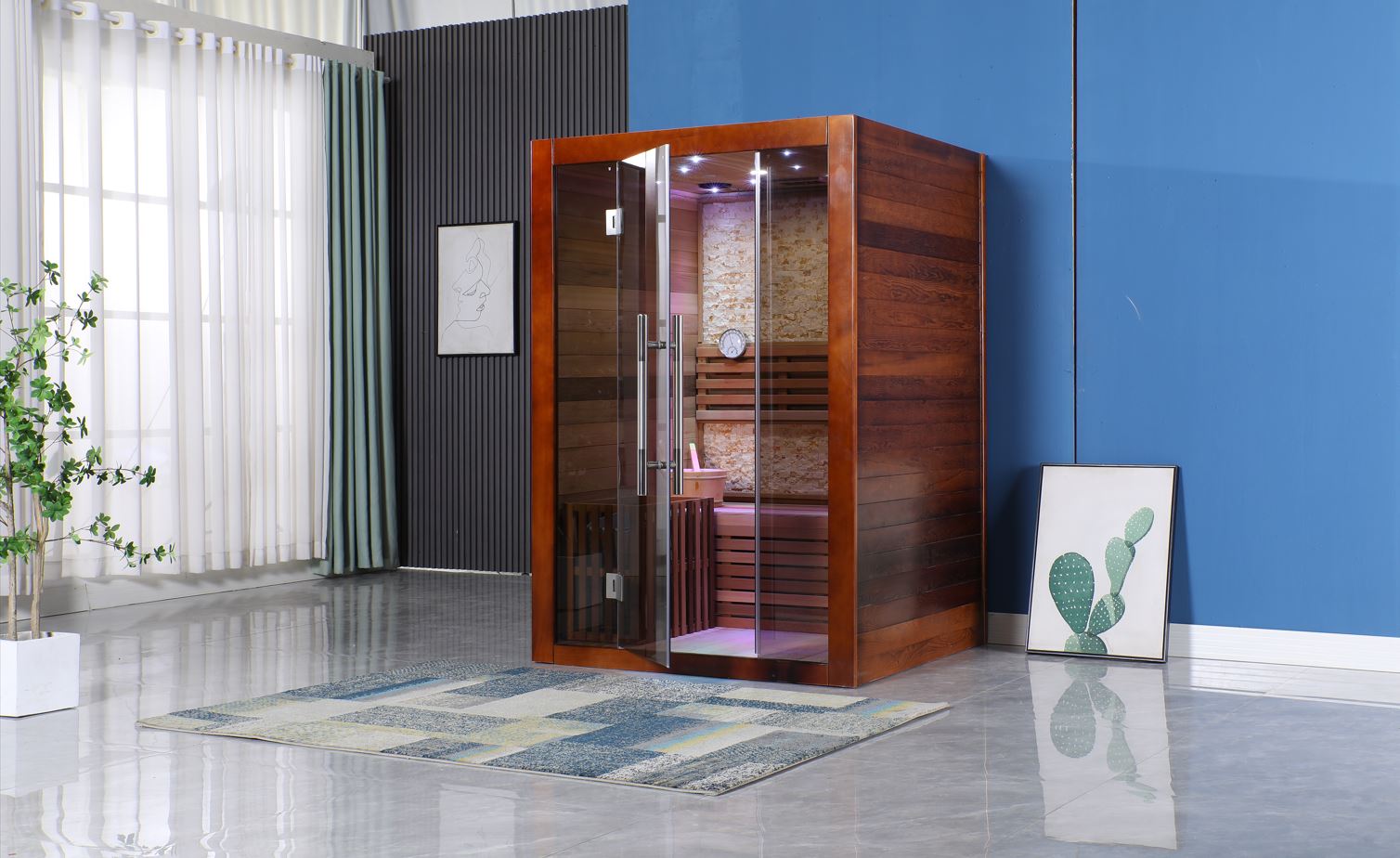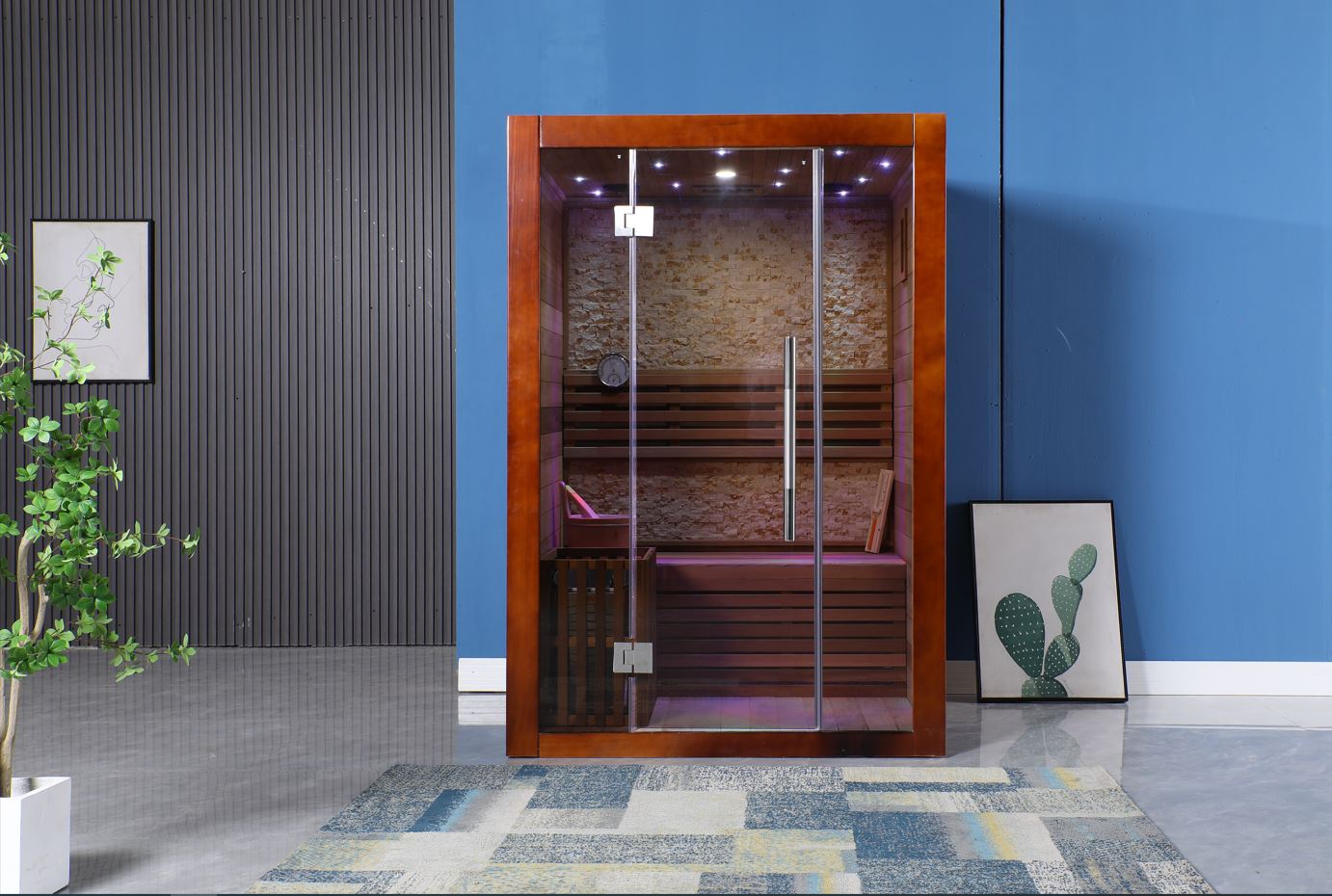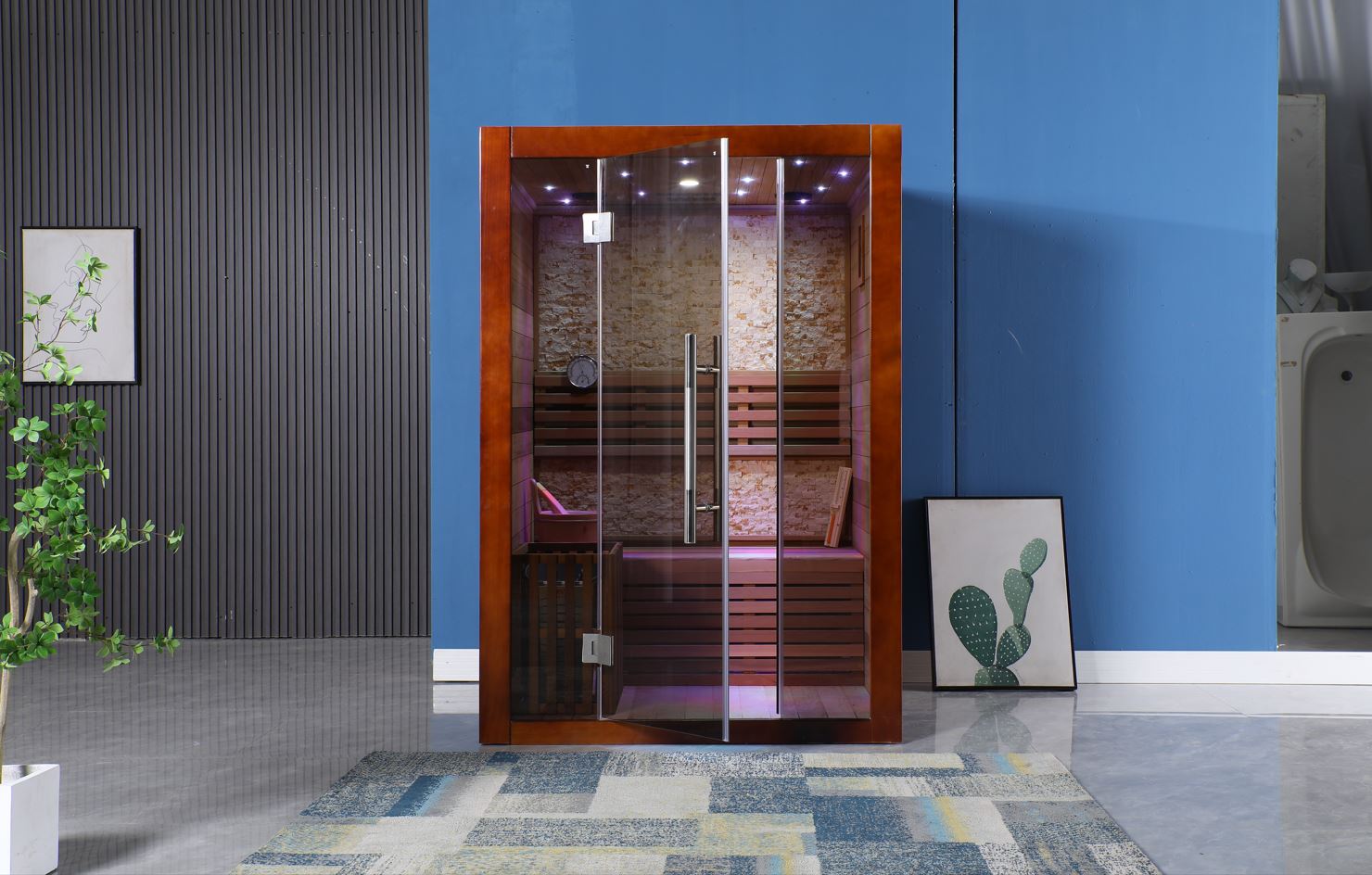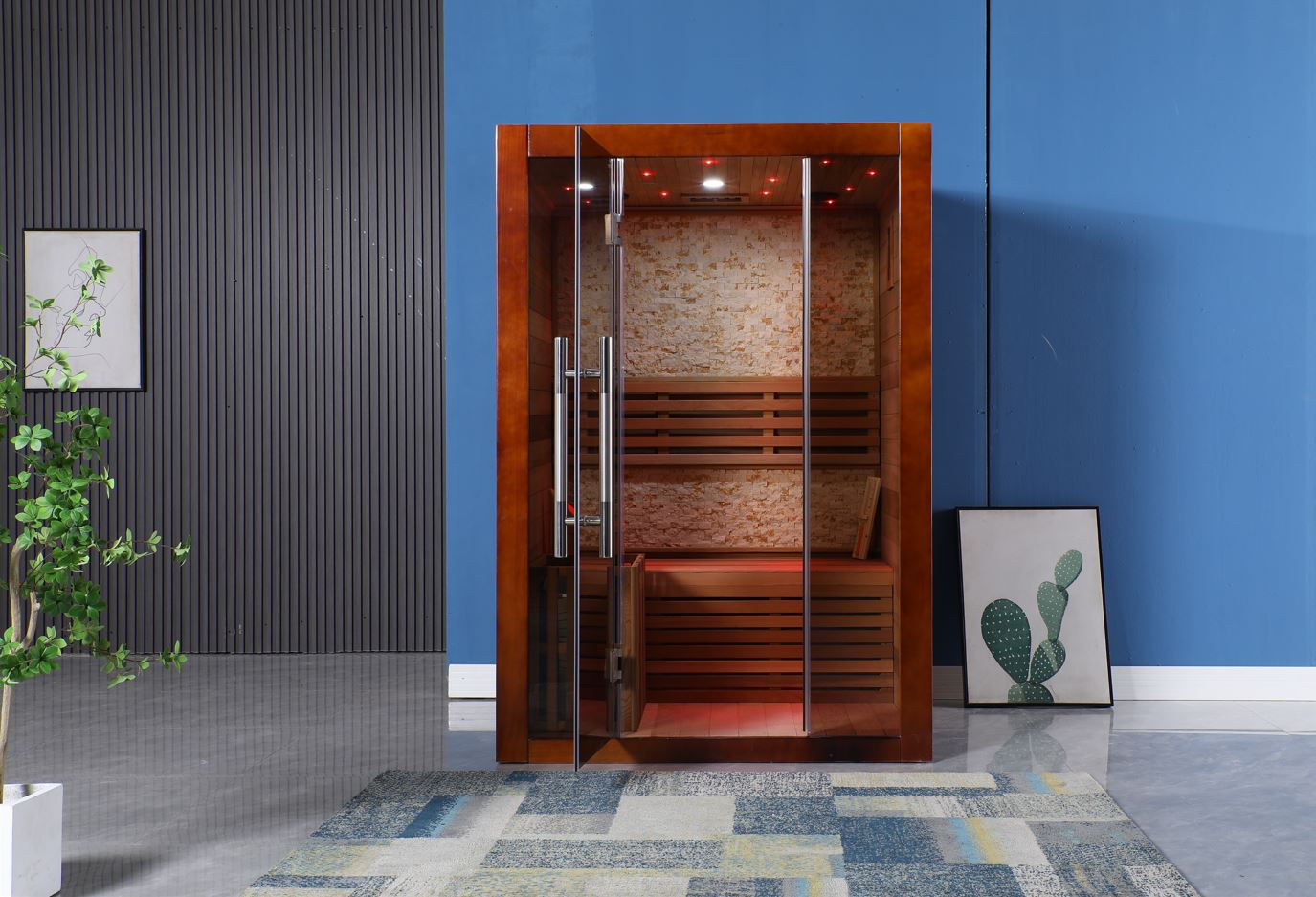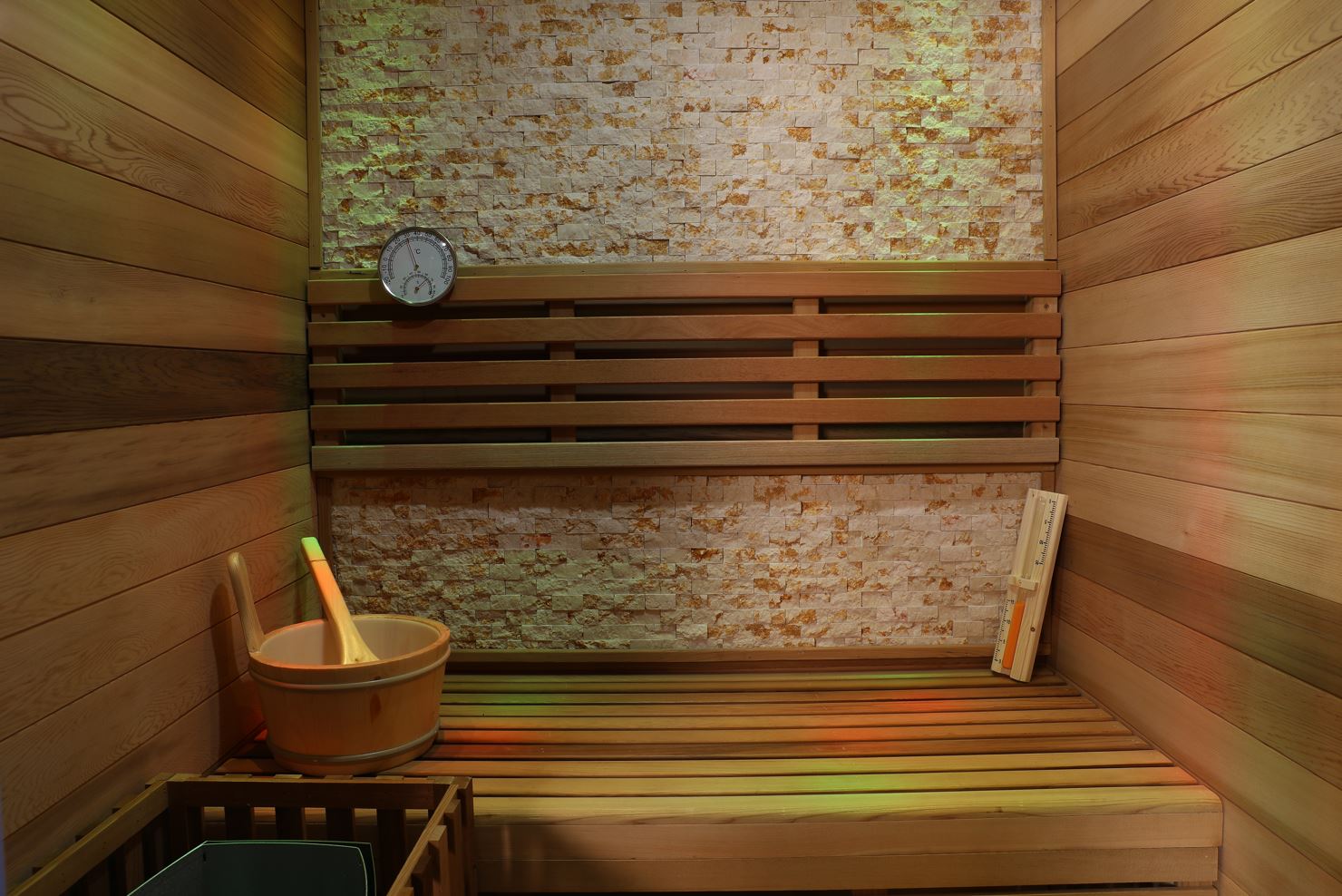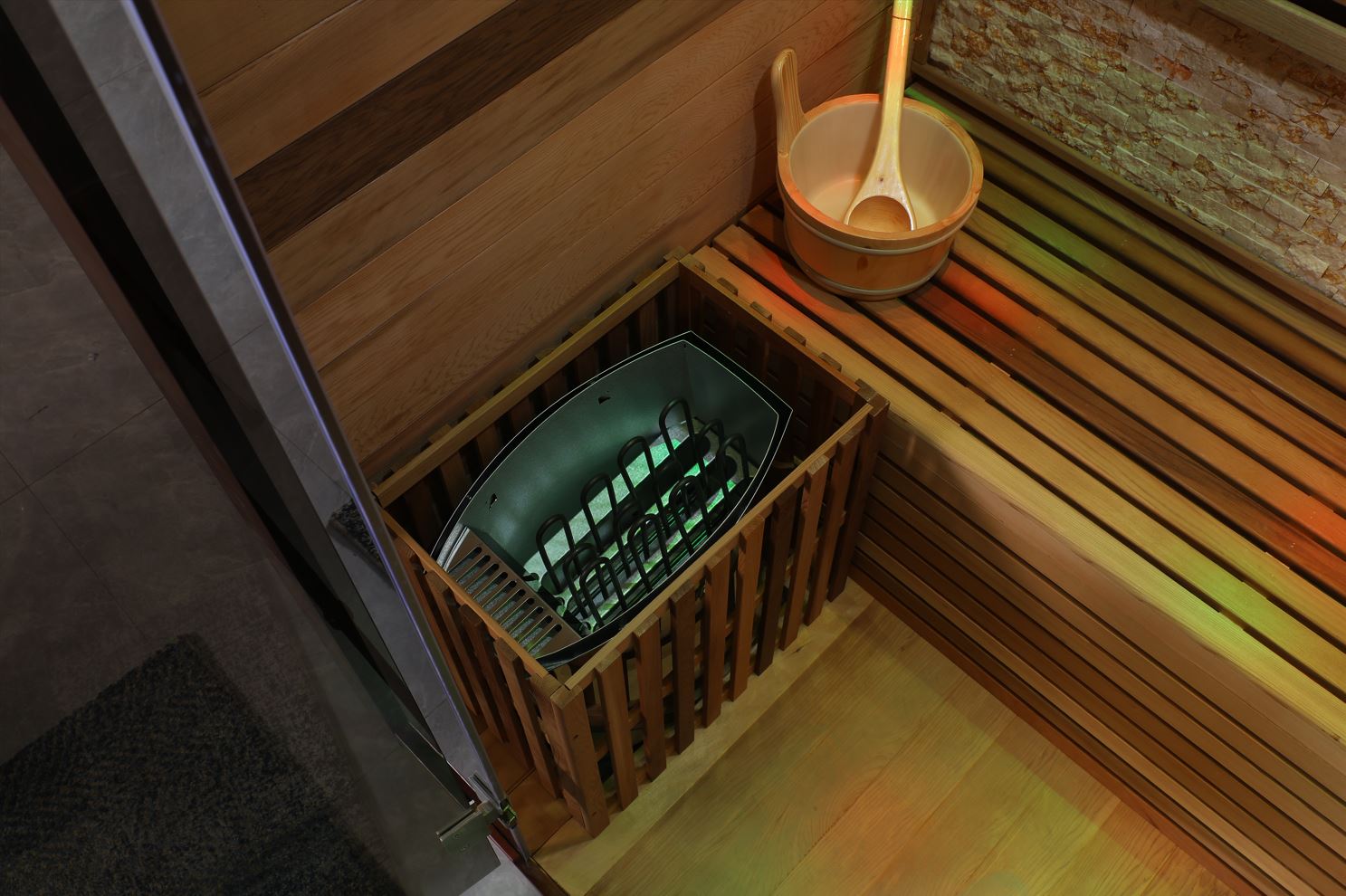 THANKS FOR STOPPING BY OUR STORE. IF YOU ARE IN THE SAN DIEGO AREA LET US KNOW TO SEE IN PERSON
---
We Also Recommend
---